Disclaimer: This article was written in partnership with Aircon Heroes. Views expressed are solely that of Unopening's.
With so many aircon servicing companies operating in Singapore, how do you know which to choose? In this Aircon Heroes review, we share more about the aircon servicing company that prides themselves on providing the "best aircon servicing in Singapore" and even guarantees 100% satisfaction.
About Aircon Heroes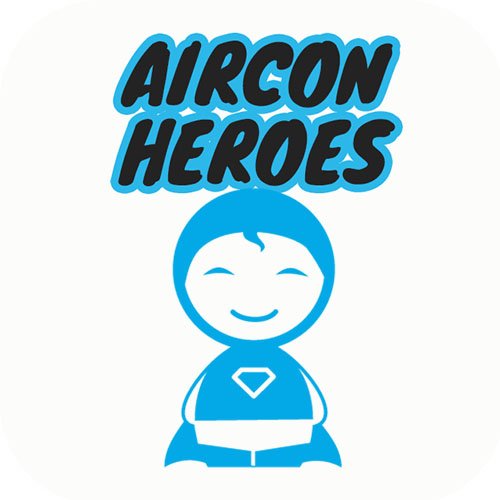 Aircon Heroes was started from a desire to disrupt an industry where issues like opaque pricing and sub-par service are common.
The company aims to provide trustworthy and reliable service to resolve its customer's aircon pain points, with top notch service at every step of the way.
As a company, Aircon Heroes is guided by the following values:
Honesty
Transparency
Effectiveness
Reliability
Assurance
Services offered by Aircon Heroes
Aircon Heroes offers general servicing, as well as more specialised services like chemical overhaul and aircon repair. The company also does aircon installation works for both residential and commercial use.
Here's a list of aircon services provided by Aircon Heroes:
General servicing: Ensures your aircon performs at its best while optimising its overall lifespan through regular servicing.
Chemical wash: Applies alkaline chemicals and deep cleans your air conditioner to remove dirt and dust that have built up with time. The chemical wash also seeks to address any blockage or leakage problems.
Chemical overhaul: A premium type of cleaning, the chemical overhaul restores your air conditioner to a brand new condition by dismantling it and applying a chemical wash.
Gas top-up: Diagnose any defects or leakages and refill air conditioner refrigerant so the aircon can circulate cool air.
Aircon installation: Determine the correct places to install an aircon and perform actual installation for various aircon models. Aircon Heroes is also able to recommend different aircon brands.
Commercial aircon: Install, maintain, and repair commercial air conditioning systems. This includes VRV, cassette, and multi-split systems.
Aircon Heroes' Prices
Here are Aircon Heroes' prices for the various aircon services they offer.
| | |
| --- | --- |
| Service type | Prices |
| General servicing | 1 unit: $50 2 units: $30 per unit3 units: $30 per unit4 units: $25 per unit |
| Chemical wash | 1 unit: $100 2 units: $90 per unit3 units or more: $90 per unit |
| Chemical overhaul | 1 unit: $150 2 units: $145 per unit3 units or more: $140 per unit |
| Gas top-up | 1 compressor unit: $80 |
| Aircon repair | Assessment fee of $40, with further charges to be advised depending on the technician's diagnosis. |
The prices charged by Aircon Heroes seem reasonable and aren't that far off from other aircon servicing companies in Singapore.
Like many aircon servicing companies out there, the charges per unit are cheaper the more units the company works on.
Brands that Aircon Heroes can work with
The more popular aircon brands in Singapore today include Daikin and Mitsubishi Electric. However, if your aircon is of a less common brand like Sanyo, Aircon Heroes can still fix or service it.
Other brands that Aircon Heroes can work with includes LG, Samsung, and Panasonic,
Highlights of Aircon Heroes
Aircons in Singapore don't come cheap, and purchasing an aircon system for your home can easily cost a few thousand dollars. As such, most of us would want to work with a competent aircon company that doesn't end up spoiling our aircon when fixing or servicing it. After all, no one wants to fork out money to fix something, only to end up with a new or bigger problem.
In this regard, Aircon Heroes comprises a team of qualified air conditioner technicians with 10+ years of combined experience. A couple of reviews on their website have also praised the competency of their technicians.
If you don't want to be caught off guard by hidden costs coming out of nowhere, you probably don't have to worry too much when engaging Aircon Heroes. The Aircon Heroes website states upfront that there are no hidden charges.
Prefer to spend more time exploring your aircon servicing options? Aircon Heroes provides non-obligatory quotations so you can decide if their rates are comfortable for you before hiring them.
And if you aren't happy with their service, the company has a money-back guarantee, so you can feel more assured that you're paying for service that meets your standards.
Aircon Heroes Reviews
We took a look at the Aircon Heroes reviews on their website, and what's notable is that customers seem happy not just with the service of the on-site technicians, but also the operators and even the finance team. Additionally, there are some reviews complimenting the technicians as competent, efficient, and polite.
There was also one review which highlighted how the servicing team went beyond the call of duty to resolve an issue. Another mentioned how the technicians were very thorough and that there was no further hard-selling.
When it comes to more technical services like aircon servicing, hard-selling can be a concern as consumers may be more vulnerable to giving in. This is because there's a wide knowledge gap between aircon technicians and everyday customers, and generally consumers can't really tell if they really need a particular aircon part or service.
Thus, with Aircon Heroes, it seems that you need not worry about being asked to purchase parts or services you don't need.
Aircon Heroes: other notable highlights
Aircon Heroes reviews aside, the Aircon Heroes website has a blog covering helpful topics for aircon owners. Although the blog content currently seems limited, there are some helpful topics like "Easy ways to clear your air conditioner yourself".
Other topics cover technical information educating customers on aircon parts such as the aircon expansion valve. There's also an article on what causes air conditioner freezing and what you can do about it.
The Aircon Heroes website also provides a list of helpful FAQs on different aircon issues, which is not something you commonly see on websites of other Singapore aircon servicing companies. The topics cover areas like aircon leakages, when to do a gas top-up, and the difference between a chemical wash and a chemical overhaul.
All in all, Aircon Heroes seems to be a dependable player in Singapore's competitive aircon servicing market. Judging by the generally favourable Aircon Heroes reviews we've seen, it looks like they've managed to serve their customers' needs rather well.
If you don't want to spend too much time researching and comparing different servicing companies before hiring one, Aircon Heroes seems like a decent company you could take a chance on.  
Related articles:
Other articles you may want to check out: