Having a great look for your hair is probably one of the more important things for women. After all, a hairdo you're pleased with can make you feel more confident and happy in your day-to-day life. Even if you're just looking for a no-frills kind of hairdo, you still want to find a hair salon in Singapore that you can trust to give you what you're looking for.
In this article, we look at 10 best hair salons in Singapore for women that you can consider checking out, starting from $15 a haircut! Whether you're looking for an affordable hair salon or one that's more high end, there should be something for you.
What do hair salons in Singapore offer?
In general, a hair salon in Singapore offer the standard haircut, wash, blow dry, hair styling, perms, and hair colouring.
But there are also some hair salons that offer extra services such as scalp treatments and nail therapy.
Here's to no more bad hair days!
10 Best Hair Salons in Singapore For Women
Here are some highlights of the 10 best hair salons in Singapore, along with their contact details.
Starting price of these hair salons in Singapore
Key highlights
1) A casual setting: Not everybody is comfortable in a super upmarket place and if you prefer a more casual hair salon in Singapore, SY1 is definitely that. The atmosphere is great and the stylists are very friendly too.
2) Offers a range of services: In addition to the standard haircut, perm, and colour, they offer hair treatments for various hair conditions as well. Got an oily scalp or a dry hair? SY1 has the right hair treatment for you.
Looking for something non-hair related? SY1 has facial and eyelash services too.
3) Affordable pricing: Starting from as low as $15, they're the cheapest salon on this list. If you're looking to save even more money without having to suffer on quality, they have regular promotions and vouchers for you.
Contact info
Address: 34 Upper Cross Street, #01-140, Singapore 050034
Contact number: 6536 2670
Key highlights
1) Caters to women of all cultures, including Muslim women: It's hard to find a hair salon in Singapore that's not only for ladies, but also served by ladies only. So Karva Salon stands out by being one of the rare all-ladies salons in Singapore.
The good thing about the all-female environment of the hair salon is that it allows hijab-wearing ladies to open their headgears and comfortably get their hair cut.
2) Various services offered: Besides the usual cut, style, perm, and colour services, various hair and scalp treatments, nail treatments, and waxing are also available at Karva. In addition, they use top quality products from brands such as LÓreal, Kératase, and Wella.
3) Serving the community: What makes Karva even more unique compared to other hair salons in Singapore on this list is that it has a training centre with the halfway home Pertapis Centre for Women & Girls. The training centre helps to empower women and girls of the home with hairstyling and beauty skills that they can use in the future.
Contact info
Branch
Contact details
Bussorah Street
Address: 73A Bussorah Street,
Singapore 119486
Contact number: 6291 1205
JCube
Address: 2 Jurong East Central 1,
#B1-16A, Singapore 609731
Contact number: 6262 2217
East Village
Address: 430 Upper Changi Rd,
#01-95, Singapore 487048
Contact number: 6384 7311
Northpoint City
Address: 1 Northpoint Drive,
Northpoint City South Wing,
#02-119/120, Singapore 768019
Contact number: 6272 0119
Key highlights
1) Top hair products: You get what you pay for and while TONI&GUY is one of the higher-end hair salons in Singapore on this list, the products definitely reflect that. They use the likes of L'Oreal, Redken, and more.
2) Amazing haircuts and highlights: Essensuals is well known for providing excellent hairstyles that are tailored to each customer's face, personality, and lifestyle. If you're looking for something premium at an affordable price, they are worth putting your trust in.
3) Regular promotions: Want to get a super-stylish new hairstyle at a cheaper price? Be sure to check out Essensual's regular promotions on their website, which includes a discounted Keratin treatment for first-time customers.
Contact info
Address: 8A Marina Boulevard, #B2-22 Marina Bay Link Mall, Singapore 018984
Contact number: 6884 4218
Email: marinabay@essensuals.sg
Key highlights
1) Creative colours: These guys are well known for bright and colourful creations for customers. Just check them out on their Instagram! If you want something bright and colourful, perhaps 99 Percent is the hair salon to go to.
2) Environmentally-friendly products: This hair salon in Singapore does its best to stay as eco-friendly as possible with its products and their hair colouring products are known to contain little to no ammonia. Besides, ammonia can be really damaging for your hair so this is a win-win situation.
3) Experts in scalp care: Taking care of your scalp is just as important as taking care of your hair. In addition to the usual haircut, perm, and colour services, 99 Percent provides scalp treatments as well, including advising and recommending products that they know will work for you.
Contact info
Branch
Contact details
Orchard Central
Address: 181 Orchard Road, #04-10/11, Orchard Central,
Singapore 238896
Contact number: 6238 3667
Bugis
Address: 40 Haji Lane, #01-01,
Singapore 189233
Contact number: 6396 3667
Bedok Point
Address: 799 New Upper Changi
Road, #03-23, Bedok Point,
Singapore 467351
Contact number: 6702 7062
For all branches
Email:
99percenthairstudio@gmail.com
Key highlights
1) Get a full makeover: In addition to haircuts, this beauty salon offer a number of other treatments including grooming, nails, massages, and more. You can literally have a full-pamper day here if you wish. Who doesn't need a little spa day once in a while?
2) Advanced hair treatments: Besides having all your standard hair treatments for damaged and frizzy hair, Leekaja also has the extra things available including hair loss treatment!
3) Skilled stylists: All the stylists have been in the industry for years, with most of them hailing from Korea. Not only do they specialise in Korean hairstyles, some of them have even worked with Korean models and celebrities before!
Contact info
Address : 333A Orchard Rd. #03-13, Mandarin Gallery, Singapore 238897
Contact number: 8133 0818
Email: booking@leekaja.sg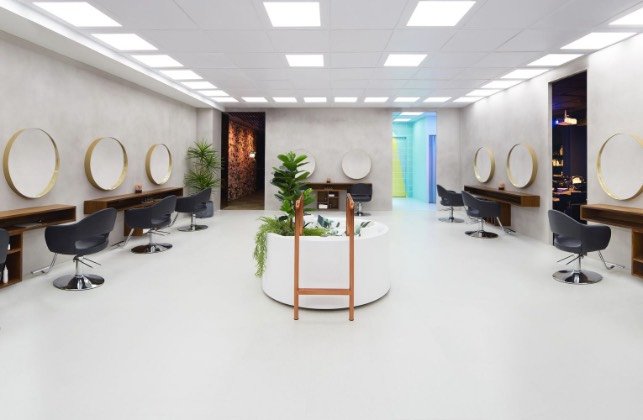 Key highlights
1) Director only team: The whole team at Chez Vous are directors with at least 10 years of experience in everything related to hair. Plus, each of them specialises in different areas, from creative cuts to colouring. If you're looking for top quality and experts, Chez Vous is the hair salon for you.
2) Great reputation: Not only is Chez Vous best known for its superb cuts and rejuvenating hair treatment, they've also regularly won awards in various areas. For starters, they were awarded the Best Colouring Service in 2018 from Harper's Bazaar Singapore.
3) Amazing facilities and decor: Chez Vous takes the hair salon experience in Singapore to a whole new level. Want to get your hair styled in private? There's the VIP room. If you're feeling peckish, they have a range of tea and treats for you too.
The Chez Vous: Hideaway branch is probably THE most Instagrammable hair salon in Singapore, with their bold and eye-catching decor. You're even encouraged to arrive early to your appointment too, so that you can unwind in the lounge and get a massage on the OSIM chair.
Contact info
Branch
Contact details
Chez Vous: Since 1995
Address: 391 Orchard Road, #05-05, Ngee Ann City Podium,
Singapore 238872
Contact number: 6732 9388
Chez Vous: Hideaway
Address: 391b Orchard Road,
#14-04, Ngee Ann City Tower B,
Singapore 238874
Contact number: 6219 3558
For all branches
emailus@chezvoushair.com
Key highlights
1) Cozy and warm interior: For a more relaxing and resort-like experience, head down to Hair Studio Flamingo. The natural sunlight coming from the rooftop window, along with the cozy decor and warm colours in the salon will make you feel relaxed and right at home.
2) Skilled Japanese stylists: Armed with at least 8 years of experience under their belts, Flamingo's stylists specialise in different areas, from low maintenance haircuts to hair scalp treatments.
3) Maintainable results: Flamingo stands out as the hair salon in Singapore that specialises in low maintenance hairstyles. Their stylists will help you find the right hairstyle that's not only suitable for your face shape, but also one that you can easily maintain at home. So if you're feeling lazy but want a new look, Hair Studio Flamingo might just be the right hair salon for you.
Contact info
Branch
Contact details
Tanjong Pagar
Address: 7 Neil Road,
Singapore 088807
Contact number: 87262116
Tiong Bahru
Address: 55 Tiong Bahru Road,
#01-55, Singapore 160055
Contact number: 83326617
For all branches
Email: flamingoinsg@gmail.com
Key highlights
1) Skilled Japanese stylists: What sets them apart from other hair salons in Singapore is that each of the stylist at RuleR has at least 10 years of industry experience. So you can be sure that they'll help you get a new hairstyle that suits you.
2) Amazing hair transformations: Want to get a Japanese hairstyle instead? Head down to RuleR. Besides a haircut, you may want to get your hair permed and dyed too for a new look. And they're really good at hair transformations too – check out RuleR's Instagram to get a feel of their past work!
3) A number of treatment options: There are so many different procedures you can have at this salon. Besides the typical cut and colour, perms, they offer Keratin and Inkarami treatments, as well as head spas.
Contact info
Address: 76 South Bridge Road​, Singapore ​058706
Contact number: 6532 2533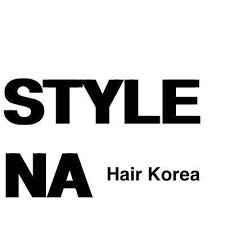 Key highlights
1) Skilled Korean stylists: If you're looking for a Korean hair salon in Singapore, you can check out STYLE NA. Specialising in Korean style haircuts, STYLE NA's stylists have worked in the prestigious hair salons of the Apgujeong district of Seoul, South Korea.
2) Various styles: Whether you're looking for a new short haircut or get your long hair curled, SYTLE NA has something that suits you. Although their haircuts, perms, and colour services are pretty pricey among the hair salons in Singapore, it's pretty reasonable if you're looking for something really stylish and trendy.
Besides, they have regular promotions that you can take advantage of. Feel like splurging and getting a new Korean hairstyle? Give SYTLE NA a try!
Contact info
Branch
Contact details
Parkway Parade
Address: 80 Marine Parade Road, #02-67, Singapore 449269
Contact number: 6348 8035,
6348 8106
Bedok Mall
Address: 311 New Upper Changi,
Road, #B1-57, Singapore 467360
Contact number: 6384 9180,
6384 9181
Compass One
Address: 1 Sengkang Square,
#04-03 , Singapore 545078
Contact number: 6388 4247,
6388 0523
Key highlights
1) A hair treatment centre: Trichomed works hard in making your hair healthy. There's a whole lot of different treatments available, including those that restores lost protein, fixes damaged follicles, and strengthens your scalp and hair roots.
2) Regular promotions: While Trichomed doesn't publish its rates online, the salon does have promotions for hair treatments.
Contact info
Branch
Contact details
Hill Street
Address: 30 Hill Street, #01-03,
Singapore 179360
RB Capital Building
Address: 22 Malacca Street,
#06-01A, RB Capital Building,
Singapore 048980
For all branches
Contact number: 6841 1141
Related articles:
Here are some articles that you might want to check out as well!: