Some people get very immature when they're writing about things to do with beds. However, here at Unopening, I like to picture myself as a person without a lewd bone in my body. That's why the angle for this article will revolve around a healthy, family-friendly style that anyone can read without blushing.
Are you ready? It's time to go deep into sleep.

The concept of sleep can be a little hard to grasp at times, especially for those who work overtime. However, most people sleep around 7 hours a day, and for that, you really need a mattress that can take a pounding.
But what mattress should you get? With so many brands out there, each promising a pleasurable experience and a good night's sleep, how do you differentiate the good brands from the bad ones?
Well, I've done some research, and here's my rating criteria:
Firmness
When picking a mattress, it isn't as simple as thinking "Oh yeah, I like it hard," or "Why are you so small?" You have to take long-term factors into account, such as your body weight, the needs of your partner, and how good your back is.
The firmness of your mattress goes from 1 to 10 on the firmness scale, with 1 being the softest and 10 being rock solid. The chart rating system is as follows:
Firmness
Description
Who is it for?
1-2
Soft
Lightweight sleepers
Side sleepers
3-4
Medium-soft
Lightweight sleepers
Side sleepers
Combination sleepers
Couples
5-7
Medium-firm
Heavy sleepers
Back sleepers
Combination sleepers
Couples
People with back pain
8-10
Firm
Heavy sleepers
Back sleepers
Stomach sleepers
People with back pain
Soft
Soft mattresses are rather difficult to find. They offer very little support for your body, meaning that if you were to lie on one, you might find that your body just sinks right into it. The good thing about soft mattresses is that they are more comfortable for people who tend to sleep on their sides, since you don't put as much pressure on your shoulders or hips.
Medium-soft
These mattresses provide slightly more support than their softer counterparts, but aren't quite as fun to ease yourself into. Medium-soft mattresses will still contour to snugly fit the shape of your body, but you won't find yourself as deep inside it compared to a softer mattress.
Medium-firm
Most universal-comfort mattresses fall under this category. Medium-firm mattresses work well for almost all types of sleeping positions and body types, including those who frequently switch positions throughout the night. They also tend to last longer in the bedroom, since they're made of denser and harder materials.
Firm
Firm mattresses provide the most back support out of all the available mattress options, and you'll find that your body can rest on top of it without sinking down. Some people enjoy this feeling, while others may find it uncomfortable. Side sleepers should avoid sleeping on firm mattresses, as it may hurt their shoulders and hips.
Material
There are 2 main types of mattresses in the market: innerspring and memory foam.
Innerspring
Innerspring mattresses are made up of different layers which are separated by steel coils. The arrangement of these coils, coupled with the material of the outer layer, will influence how the mattress feels.
Generally, if an innerspring mattress has more coils, it's more comfortable. However, the pleasure you get from these coils caps out at approximately 390, and paying extra for more coils isn't going to be very noticeable.
The main materials that are used to make innerspring mattresses are either polyurethane foam, or cotton.
Memory foam
Memory foam is made from viscoelastic, which is highly energy absorbent and soft. It adapts to the person's body weight, and molds itself to the shape of your body. After the pressure lifts from the mattress, it returns again to its original form.
In addition to being rather abusable, these properties of memory foam make it very comfortable. It also doesn't shift as much when your partner changes their position in bed.
After its debut at NASA, as part of the airplane seat, memory foam was used from industry to industry. Some of its applications include padding the insides of helmets and shoes. They're even used in medical mattresses to prevent pressure ulcers.
The bad thing about memory foam is that they absorb a ton of heat, meaning that it can get very steamy under your covers.
Cost
You already know what cost means.
Each bed also comes in 4 sizes.
| | | |
| --- | --- | --- |
| Size | Dimensions in cm | Dimensions in inches |
| Single/ Twin | 96.5cm x 190.5cm | 39" x 75" |
| Super Single/ Twin XL | 96.5cm x 203.5cm | 39" x 80" |
| Queen | 152.5cm x 203.5cm | 60" x 80" |
| King | 193cm x 203.5cm | 75" x 80" |
Let's get started.
Local Mattress Brands in Singapore
Firmness
7/10 (Medium-firm)
Material
Pocket spring
Latex and memory foam
Cost
| | | |
| --- | --- | --- |
| Price | Type | Number of coils |
| $799 | Single | 336 |
| $899 | Super Single | 420 |
| $1299 | Queen | 616 |
| $1499 | King | 756 |
HipVan is a Singaporean company that produces all sorts of furniture of high quality for honest prices.
This Levitate mattress by HipVan is a mixed-type mattress. Its upholstery is made of latex, cool fabric, and memory foam, while its inner coils consist of spring coils. HipVan promises you cool, plush comfort and just enough bounciness to stop you from sinking into the mattress, even if you wish to conduct lower body exercises in bed for some reason.
I'm not a mattress aficionado, but I can't see a single thing that's not to my liking in the HipVan Levitate mattress. That said, you have a 100-night risk-free trial period to find something that's not to your liking, with the option to return it if you aren't fully satisfied. It also comes with a 12-year warranty.

Firmness
6/10 (Medium-firm)
Material
Bamboo fibre knitted fabric cover
Haylee® Aeroflo Foam
Haylee® Cool Gel memory foam
Transition foam
High-density foundation foam
Cost
| | |
| --- | --- |
| Price | Type |
| $499 | Single |
| $579 | Super Single |
| $699 | Queen |
| $849 | King 5 |
Haylee is a well-known figure in the mattress market in Singapore, with local actor Desmond Tan as their spokesperson.
Their mattresses were created after testing 1,000 different combinations of materials, thicknesses, and ratios. The fabric cover claims to be anti-odour, anti-fungal, anti-dust mite, and anti-bacterial, which makes me want to use it as a pair of socks.
The various layers in the mattress does plenty of different things, such as regulating heat, redistributing weight, and improving back support – all whilst still being comfortable.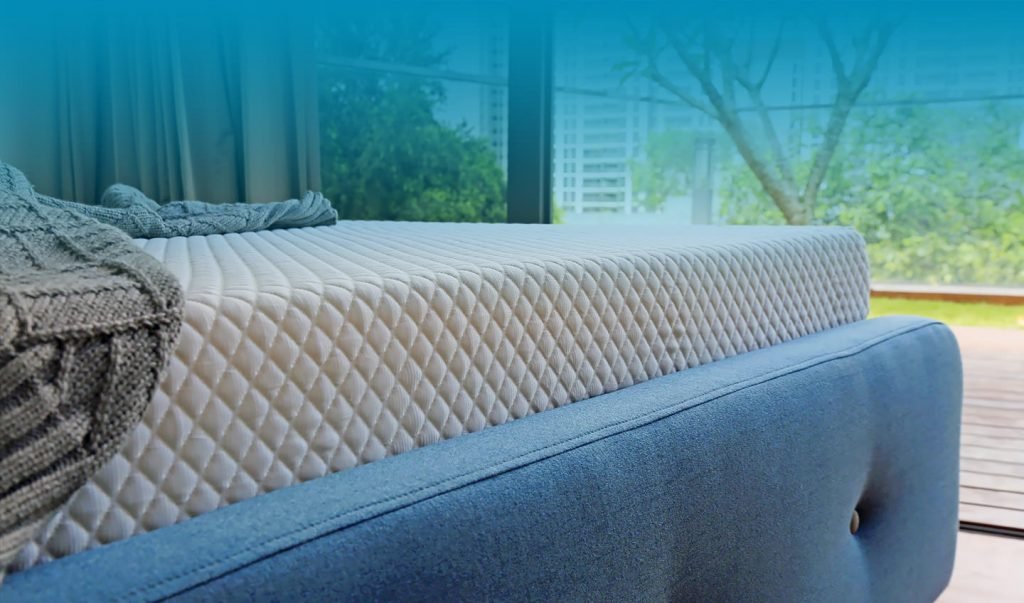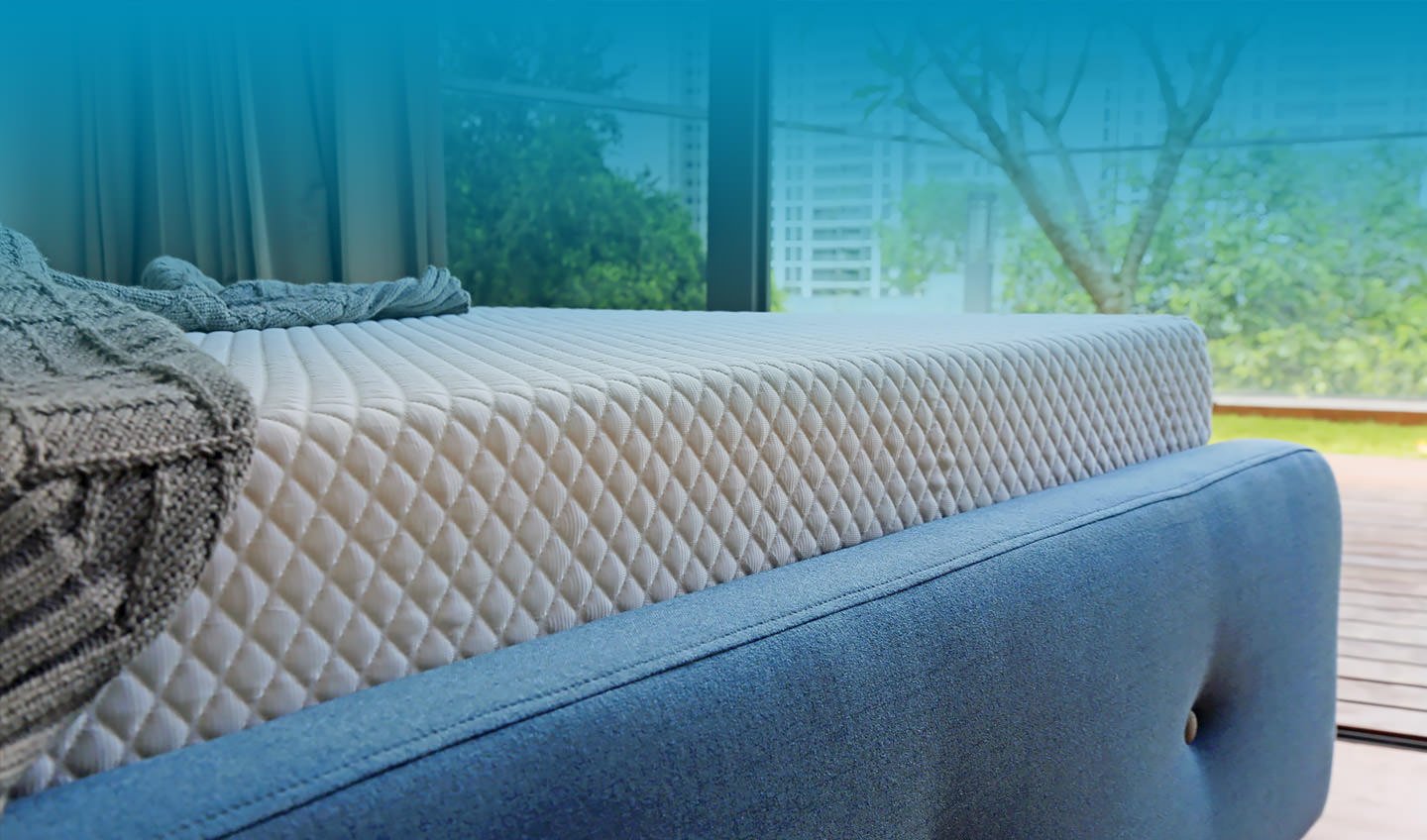 Firmness
9/10 for the Baton Sleep Mattress, and 8/10 for the Hybrid Mattress (Both are classified as Firm).
Material
Baton Sleep
High density foam
Pocketed springs
Cooling fabric
Hybrid
Memory foam
Pocketed springs
Cost
| | | | |
| --- | --- | --- | --- |
| Price (Regular) | Type | Price (Hybrid) | Type |
| $450 | Single | $590 | Single |
| $550 | Super Single | $690 | Super Single |
| $680 | Queen | $950 | Queen |
| $780 | King | $1,150 | King |
Baton Sleep offers premium mattresses at affordable prices, which is great for those who want good mattresses but don't want to blow your monthly salary.
Their regular mattresses are more affordable compared to both its predecessors on this listicle. This could be due to the stronger nature of the materials used to make their mattresses; at a 9 on the firmness scale, this mattress will remain hard long after you do.
Alternatively, you can opt for a hybrid mattress, which combines both springs and memory foam together to give you a hard bed that's still comfortable to sleep on. Rather than transfer motion, the hybrid mattress absorbs it instead, ensuring that your partner can rest undisturbed.
You have 30 days to determine if the beds provided by Baton Sleep are to your liking or not. Otherwise, you can return it.
Firmness
Depends on the mattress you want to buy.
Material
They have a vast variety of spring, foam, and latex mattresses.
Cost
You're going to have to look at their website.
IKEA is a Swedish company that everyone is familiar with, so I won't go into much detail here.
Admittedly, IKEA's popularity isn't due to their mattresses. However, you cannot deny the sheer affordability of an IKEA mattress – if you're not fussy about sleep, IKEA mattresses start at $119.
That's not to say that IKEA doesn't stock mid-range options as well, because they absolutely do. Their mid-range options may be a bit pricier, at $499 and $899, but they're still well within budget compared to more high-end brands.
However, if you're going to be spending money on a mattress, my suggestion is that you buy something good. The only reason I would buy an IKEA mattress is for a guest room, or for the birthday of a particularly well-behaved pet.
Firmness
Varies from mattress to mattress.
Material
At those prices, probably the best of the best.
Cost
They start at $1,900 and go up to $10,000, which makes them more than I am worth.
There comes a point in a man's life where he has to choose between a better mattress, or a happy wallet. And Simmons doesn't make this choice any easier.
Simmons Beautyrest series are some of the top mattresses anywhere, incorporating luxurious materials such as cashmere and silk into their pillow tops. They also embed their Advanced Pocketed Coil technology into their mattresses, limiting motion transfer.
With technological innovations shoved into every open orifice, Simmons has cemented its place in the champion's league of mattress companies, with hotel lines across the world incorporating Simmons mattresses in their rooms. These hotels include Shangri-La, Marriott, Marina Bay Sands, and The Ritz Carlton.
And there you have it. Some of the best options for mattresses in Singapore, stripped bare and laid out for your viewing pleasure. I hope you've managed to find one that suits you and your partner – and if you're looking for more furniture to fill up your home with, why not check out these ceiling lights with fans attached to them? Alternatively, you can also take a look at my list of outdoor furniture – if you have an outdoors. I promise it'll be a fun read.