In Singapore, many of us work loonngg hours. If you have a typical desk job, the type of office chair you sit on could the difference between sore back muscles, or greater well-being and productivity. The good news is you don't have to break the bank to buy an office chair in Singapore that, well, doesn't break your back in the long-term.
In this article, we look at the top 10 office chairs in Singapore that you can get below $200!
Product details:
Nylon mesh
Steel chrome wheels
Memory foam cushion
Hydraulic height adjustment
Self-assembly required 
Comes in seven colours: Black, Grey, Blue, Green, Red, Orange, and Pink
Materials listed:
This office chair has decent lumbar support, a mesh back, and wide, hard plastic armrests. If you're on a tight budget, you might want to consider the JIJI Typist office chair if you're looking for a cheap and decent office chair in Singapore!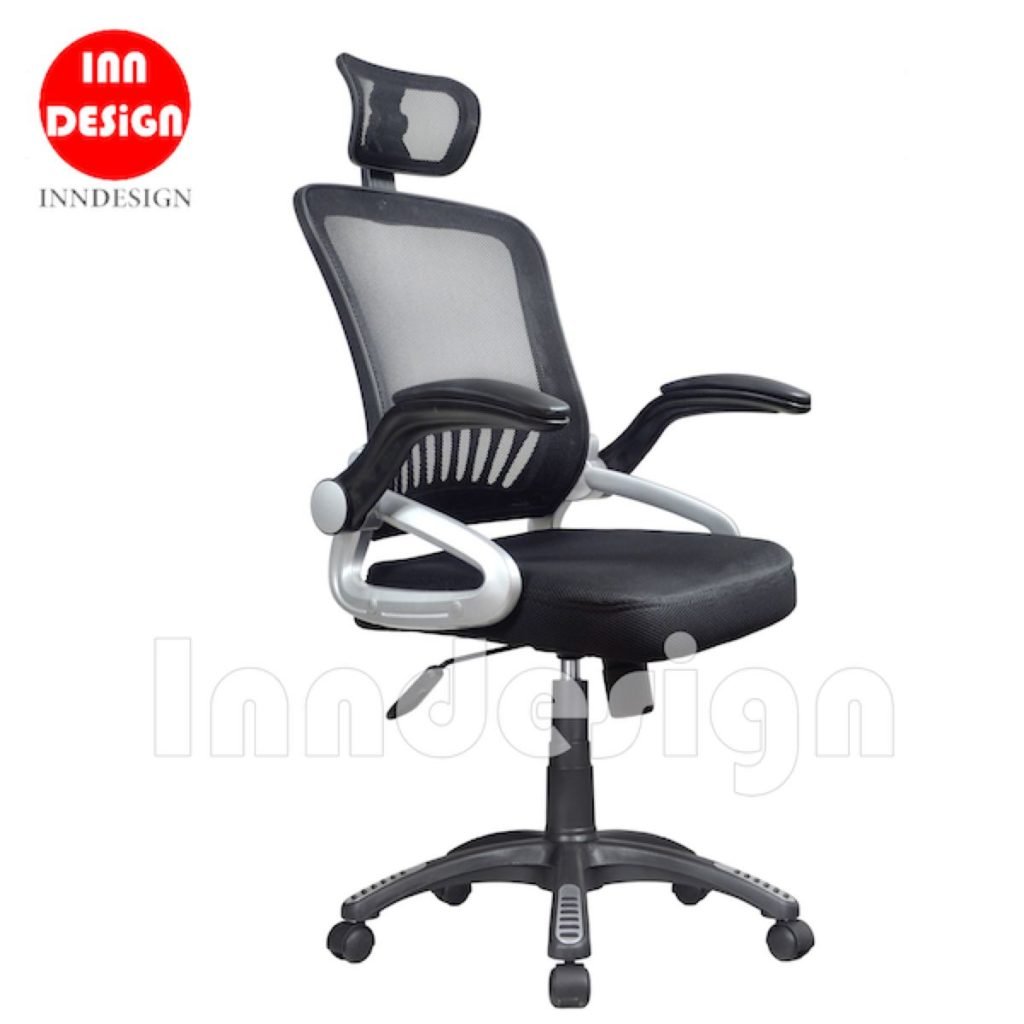 Product details:
Comfortable armrests with an adjustable back angle mechanism.
Strong back casing
Pneumatic height adjustment
Sway/lock adjustment on the headrest
Materials listed:
The Zenna office chair is simple, has a headrest, and even has paddings on the armrests. The armrests can be raised backwards if, for some reason, you don't want them there. You can also lean back comfortably on the back casing, and your spine won't hurt after sitting on it for prolonged periods.
Mesh is a stitching style that usually uses nylon or polyester. The good thing about mesh is that it's breathable and allows your skin to 'air', so that it doesn't absorb sweat.
It works off the same theory as dry-fit shirts, except that the holes are a lot larger because you don't usually wash chair fabric. The bad thing about it is that leaning on mesh for too long will result in an itchy back if you're not wearing a thick layer of clothing.
Product details:
Polyurethane (PU) Leather covered
High-density cushions
Hydraulic height adjustment
Reinforced steel frame
PU Grey caster wheels
Comes in five colours: White, Black, White and Black, Red, and Pink 
Materials listed:
PU Leather
Reinforced steel
While this office chair doesn't provide lumbar support or a headrest, a key selling point of this office chair would surely be it's sleek and modern-looking design.
Product details:
Ergonomically designed
Height adjustable up to 13-15cm
Breathable mesh
Designed to support hours of work like typing and writing
Curved backrest design that can recline up to 130 degrees
Adjustable headrest
Comes in six colours: Black, Blue, Green, Orange, Purple, Red
Materials listed:
Hard plastic for the armrests. No other materials stated.
This is probably one of the sleekest looking office chairs on this list. With its wide back made of a breathable mesh, you probably won't have to worry about your back feeling damp and uncomfortable even if you're working for long hours.
Product details:
Ergonomic design
Reclinable mechanism
Footrest
Comes in two colours: Black, and Brown.
Materials listed:
The UMD office chair makes use of PU leather in its design, but in a smarter way. Take a closer look at the seat and headrest. The edges end off at a seam, reducing the stress on the leather in a way that doesn't compromise on comfort. It even comes with a footrest! 
Product details:
Ergonomic design
Artificial leather
Power source
360-degree turn
Massage options
Four sections of backrest
Materials listed:
Artificial Leather
Stainless steel
The most obvious benefit that this office chair has over the other chairs is that it has, of course, a massage option. If you're someone who needs a massage now and then in the middle of the day, this office chair just might be for you! What's more, the chair seems pretty sturdy and robust. Want to look and feel like a high-powered executive? The RC-Global might be something to consider.
Product details:
Innovative ergonomic design
Pixelated support
Comes in sixteen colours
Backfit adjustment
Layers of intelligence
Functional technology
Materials listed:
Let's face it. It's hard to write an article about office chairs without actually mentioning Hermann Miller chairs that everyone's heard about. Yes, even it's an article about office chairs that are below $200.
The product page for this Hermann Miller office chair states that more than 20 physicians and PhDs have combined their biomechanics, vision, physical therapy and ergonomics expertise to aid in the development of this office chair. 
The chair's back is designed to mimic a human's, with a central spine and flexible ribs. This ensures that the spine fits your back and adapts to your movement, adjusting automatically to your shifting positions. Even if you lean forward or recline, the support remains constant.
The Embody seat has four different support layers, created with all sorts of different materials and properties to orient themselves to your body shape. It also claims to be able to accomodate for your pockets, which sounds kind of horrifying. These layers are also designed for airflow, and will keep you cool and comfortable as you sit down and work.
If you have extra cash to spare and a comfortable office chair is high up on your list of priorities, this could be an office chair to consider!
Here are some other articles that you might be interested in: