Adding a fresh coat of paint in your home can be a rewarding thing. You get to make a refreshing change without actually altering the layout of your house as drastically as you would if you decided to renovate. Despite how good a freshly painted house looks, the actual act of painting in Singapore can be a pretty complicated ordeal.
Firstly, you have to be familiar with matching the various colours and ensure that they go well with each other. Secondly, you need to get the right equipment like the brushes and plastic covers. And of course, you'll need to ensure that you're applying an even coat.
If painting your home is too much work for you, you might want to consider hiring one of the house painting services available in Singapore instead.
Why hiring a painting service in Singapore is worth it
Saves you time and money
One of the biggest benefits of engaging a painting service in Singapore is that you get to save lots of time and money. If you're constantly working overtime and even work on weekends, it's hard to set aside time to paint your house.
What's more, unless you've done some painting before, you're more likely to spend so much time and money figuring out which brush works best. And you might even end up exceeding your budget and the timeframe for the paint job.
But if you engage a painting service in Singapore, they'll be able to finish the job faster at a cheaper cost.
Helps you prepare the surface before painting
Before you can start applying a fresh coat of paint on the wall, you'll first need to scrape off the old paint, fill in the cracks, and clean the wall. Without doing all these, the new paint won't be able to hold on to the wall properly as it flakes and peels off after a while.
This can be a really tiring task especially if you haven't done any house painting before.
On the other hand, professional painters have the expertise to help you do all these before painting starts. Not only will it make the fresh coat of paint last longer, but also save you even more time and money.
Quality work
Another advantage of hiring a painting service in Singapore is that you won't have to worry about uneven coats, missing spots, or unclean lines.
Of course, if you have a steady hand, painting your house might not be that difficult to do. But if you're not as skilled in painting, it's better to leave it to the professionals.
For one thing, expert painters have years of painting experience under their belt. So they're really skilled in making sure that they won't miss a spot when applying an even coat at the trickiest places like the top walls and corners.
They're familiar with appropriate colour combinations
One of the biggest reasons why you'd want a new coat of paint is to get a new look to your house. While choosing new colours can be fun, it can also get overwhelming. If you end up choosing the wrong mix of colours, you may have to deal with your choice for many years to come.
With professionals, this won't be an issue. They know all the colours available in the market, and can advise you on the ones to get based on your preferences and the interior of your house.
Without further ado, here's our list of the best 5 cheap and reliable house painting services in Singapore.
Best 5 affordable painting services that you can hire to paint your house in Singapore
Key highlights
Affordable rates: With paint packages that start from $500 for a 3-room HDB flat, 5 Star Painting prides itself on being one of the cheapest painting services in Singapore. Despite the affordable rates for their services, they don't compromise on quality, so you can be confident that you're getting the most value out of your money.
Quick completion: Regardless of the size of your house, 5 Star Painting guarantees that they can finish the job in 3 days. So if your schedule is a bit tight, but still want to put up a fresh coat, you can consider hiring them, go on vacation for a few days, and return home to a newly painted house.
Reliable: 5 Star Painting has more than 30 years of industry experience, specialising in HDB flats and condos. Plus, each team of painters sent to a house is accompanied by a person-in-charge to supervise the entire work, ensuring that the work done is up to par.
Contact details
Contact numbers: 6899 4084, 8161 2390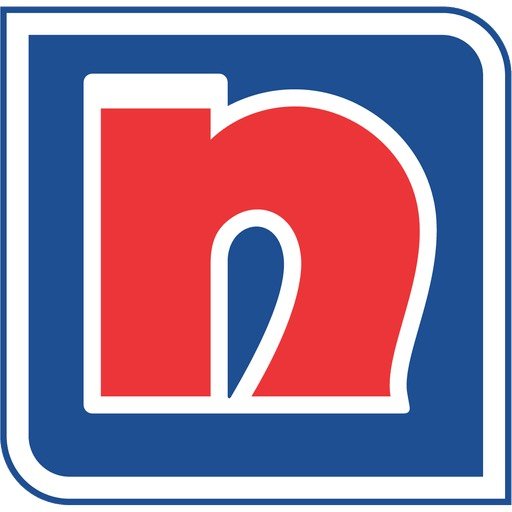 Key highlights
Regular promotions and discounts: Although the package rates of Nippon Paint Service are slightly on the higher end, they have lots of promotional packages and discounts that can help you save money. Plus, they offer free wall inspections that are worth $150.But what sets them apart from other painting companies in Singapore is that they offer a free digital colour preview worth $100. This allows you to get an idea of how your place will look before painting starts.
Installment payment plan: Another good thing about Nippon Paint Service is that they offer a flexible alternative for customers who cannot pay the full price at one go. If you spend a minimum of $500 to get your HDB flat or condo painted, you can choose to pay for it monthly with their 12-month installment plan at 0% interest. If you're only looking to paint 1 room with Nippon Paint Service, the cost will start from $410 for a bedroom, and $820 for a living room.
12-month warranty: In addition, Nippon Paint Service offers a 12-month warranty. So if for whatever reason you're unsatisfied with their work, or if the paint starts flaking in less than a year, you can ask for another paint job.
Contact details
Contact number: 6319 7222
Key highlights
Offers handyman services: Aside from painting services, they also offer a variety of handyman services to help you out in your home. This includes electrical maintenance, air-con maintenance, plumbing, floor polishing, furniture dismantling, and building of false ceiling. If you require handyman services on top of painting, you can consider engaging A&J Painting as well. Plus, it's more convenient than having to engage another company to do handyman jobs.
No hidden cost: Another good thing about A&J Painting is that they're transparent with their quotations. Before painting starts, they'll help you move your furniture and cover your furniture, floor, and power points at no extra cost. Additionally, they provide free plastering of screw holes and crack lines, ensuring that your walls will get an even coat of paint.
Contact details
Key highlights
Painting services for residential and commercial: Besides providing painting services for houses in Singapore, PS Painting Service also specialises in commercial painting. Additionally, they handle all aspects of the painting job, from choosing the right colours, preparing the surface, painting, to the cleaning. If you're unsure on which colours and type of paint to choose for your house, they'll provide you some suggestions based on factors such as ceiling height and available space.
Complete the job within the deadline: All the painters at PS Painting Service have been trained to meet deadlines. So if you need to get your house painted urgently, you can be sure that they'll complete the paint job within the stipulated deadline.
Contact details
Contact number: 6850 5025
Address: 7B Aliwal Street Chenn Leon Building, Singapore 199900
Key highlights
Customisable painting service: Reliable Painting also provides add-ons that can help with the maintenance of your walls, so that you won't have to paint your walls again in the next few years. For an extra fee, you can add on the Nippon Paint Anti-mould to your package to keep your newly painted walls and ceilings free from mould. You can also opt for sealer, which helps to give an even finish for walls with cracks, helping you save money on touch ups in future.
Highly experienced: With over 15 years of industry experience, Reliable Painting has taken on various kinds of painting jobs in Singapore, from residential to commercial. Besides HDB flats and condos, they've also painted landed properties before. They offer a wide range of commercial painting services as well, from office, retail shops, to factories.
Contact details
Contact number: 9613 1227
Here's a table summarising the starting prices of these 5 painting services in Singapore:
Painting
service
Starting price
for HDB flats
Starting price
for condos
Starting price
for landed
properties

5 Star Painting

$500 for 3-room
$750 for flats
below 1,000
sq ft
Not published
online
Nippon Paint
Service
$800 for studio/2-room
$800 for flats
below 490 sq ft
$2980
A&J Painting
Service
Price is quoted
after site review
Price is quoted
after site review
Price is quoted
after site review
PS Painting
Service
Price is quoted
after site review
Price is quoted
after site review


Reliable
Painting
$600 for studio/2-room
$600 for flats
below 700 sq ft
Price is quoted
after site review
Related articles:
Other articles that you might want to check out: