Plumbing can sometimes go pretty wrong even in your own home, creating a world of hurt for you. While some of us would like to believe there's a handyman in us that can rescue the bathroom situation, sometimes we just need to leave it to an expert – a plumber.
In this article, we look at 8 plumbers in Singapore you can give a call to, whether you're encountering minor leaks or an all-out toilet doomsday.
Don't forget to bookmark this page – You never know when it might come in handy!
But first, what services do plumbers in Singapore provide?
A plumber does a lot more than just fix broken water pipes and install water heaters. A plumber also provides the following services:
Install sinks, toilets, drinking fountains, and water features like ponds and decorative fountains
Install water and gas lines in new construction projects
Remodel existing structures to improve water distribution
What's the average cost of hiring a plumber in Singapore?
How much you'll need to pay your plumber will actually depend on the specific plumbing service you'll need.
Here's a table of the typical rates for the various services offered by plumbers in Singapore:
| Service | Price range |
| --- | --- |
| Clear sewer or drain | $60 – $300 |
| Clear sink drain | $50 and up |
| Repair/replace toilet siphon | $80 – $140 |
| Install/supply new toilet | $140 – $500 |
| Replace sink tap | $60 – $200 |
| Repair/replace shower taps | $80 and up |
| Repair/replace leaking pipes | $80 and up |
| Detect concealed pipe leaking | $120 – $500 |
*Do note that the above prices do not include travel charges and/or charges for supplies and equipment.

Without further ado, here's a list of the 7 best plumbers in Singapore that you can count on. 
1) A-Z Michael Handyman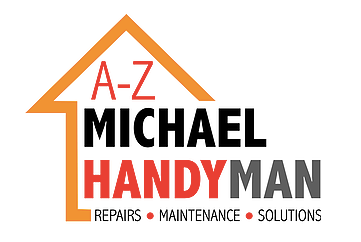 Headed by Michael Neo, A-Z Michael Handyman aims to give customers a worry-free experience by providing reliable service for a wide array of repair and maintenance work.
The company has over 40 years of experience with plumbing, electrical, and handyman services. And these services are just the tip of the iceberg. If you have anything at home that needs fixing, they also offer painting services, carpentry services, and locksmithing services — just to name a few.
When it comes to plumbing, A-Z Michael Handyman is able to help with the following:
Fixing leakages
Choked pipes
Repairs
Toilet bowl unclogging
Water heaters
Replacing pipes
Excerpt from reviews
"I contact Michael Job Express for a difficult job. Michael comes down for a site visit and promise to schedule a time to help me fix it.

Today, he comes down with his worker Mr Lai and did a great job. It was not easy and they tried their best to accomplish it. Many thanks for the job done. I am please with both the level of service and the passion they have for getting the job done. I really appreciated them for helping me to fix the problem.

I would recommend this company handyman service as they are responsible and efficient in completing the job. They come they fix they cleanup after job done. Totally hasslefree no worries solved my problem well. I will be a repeat customer if I require any others of their services.
Michael is a friendly and nice guy who is quick to solve my problem and have a fix for it."
Contact info
A-Z Michael Handyman is contactable 7 days a week, and you can also contact them through this form here.
All of the service providers under NTUC Home Services are licensed. Furthermore, once you've sent them an enquiry, they'll provide a quote including the costs of parts and labour all within 30 minutes.

NTUC Home Services also offer a 90-day warranty on all repairs and installations, so you can have some peace of mind.

NTUC Home Services offers the following services for commercial and residential customers:
Plumbing repairs and installation
Air conditioner repairs and service
Appliance repairs and installation
Painting
Carpentry
Home renovations
Electrical repair and installation
As you can see from the above, NTUC Home Services does a whole lot more than just plumbing.
Contact info
Contact number: 6788 8788 (Monday to Friday, from 8.30 am to 8.30 pm)
HDB Plumbers has been around for over 20 years, and all of their plumbers are trained and licensed with over 15 years of experience. They also guarantee fast, same-day service for customers throughout Singapore.

HDB Plumbers is available 24/7, 365 days a year for all types of plumbing installations and repairs. So if you've got a burst pipe at 3 am on a Sunday, you can always call them to get it fixed!

HDB Plumber's services include:
Leaking pipe repair/replacement
PVC, copper, and stainless steel pipe installation
Repair and replacement of water taps, faucets, bottle traps, flexible hoses, basins, toilet, and urinal bowls
Supply and installation of water heaters (instant/storage)
Residential, commercial, and industrial building repairs, replacements, and installation
Contact info
If you're looking for more than just plumbing services, you may want to check out Handyman Services Singapore, offering a full range of handyman work for homeowners and businesses.

Here's some of the plumbing services they provide:
Toilet and sink repair and installation
Water heater repair and installation
Waterline repair and installation
Sink and shower taps repair and installation
Air conditioner repair and installation
Apart from plumbing repairs and installations, Handyman Services provides services such as carpentry, painting, and electrical repairs.

What's more, all of Handyman Services' plumbers and electricians are licensed and trained professionals.
Contact info
Contact number: 8282 6888
Mr. Plumber has done thousands of jobs and served hundreds of customers. With over 10 years of experience, they've been ranked #1 among plumbers in Singapore.

Mr. Plumber offers fast, reliable service for any emergency repair or installation, as well as service warranties. For example, if your water heater continues giving you trouble and you need more repairing done, you'll still have the service warranty to fall back on.

Mr Plumber provides the following services:
Water pipe leaks
Water heater repair or installation
Clear clogged sink, toilet, and drains
Repair and installation of toilets, sinks, floor traps, drain pipes, and concealed pipes
Contact info
For over 35 years, Greenwood Plumbing has been helping residential and commercial customers in Singapore with their plumbing needs.

When you hire Greenwood Plumbing, you can be assured that you'll only get licensed and professional plumbers in Singapore taking care of your plumbing needs.

Greenwood Plumbing does the the following plumbing repairs and installations:
Water heater – instant/storage
Water/sanitary waste pipes
WC/urinal manual/sensor flush valve
Stainless steel, copper, PVC, PPR pipes
Burst pipes, pipework maintenance
Water tank pressure pump service
Transfer/booster pump, gate valve services
Plumbing service and maintenance
High-pressure water jetting service
Complete full-service plumbing
Contact info
Contact number: 6467 2493, 8208 5588 (24 hours)
PS Plumber Singapore takes pride in the quality of their plumbing workmanship and reasonable rates. According to the company, all their plumbers go through thorough background checks, ensuring your home is in the hands of a trustworthy professional.

PS Plumber Singapore offers services such as:
Installation of pipes for sinks, showers, washing machines, and refrigerators
Repair of leaking taps, toilet bowls, flush tanks, and pipes
Installation or replacement of sinks, taps, bidet, toilet bowls, and pipes
Drain chokes in sinks, toilets, sewer pipes, and floor traps
Flush tank leakage repairs
Repair burst pipes
Contact info
Contact number: 8711 8489 (for emergency services and available 24/7) 
Kiasu Plumber is a family owned and operated plumbing company that's been in the industry for more than 25 years. 
Kiasu Plumber offers a variety of plumbing services including:
Water leak detection and repair
Pipe repair
Faucet and sink repair
Backflow prevention
Clear sink, tub, floor drains
Repair leaky toilets, slab leaks, bathtubs, and showers
Install and repair water heaters
Garbage disposal repair
Install trenchless underground pipes
Kiasu Plumber's services go beyond plumbing as well. If you're looking to repaint your home, they can do that for you too. They also provide general home improvement, electrical service and repairs, as well as drywall repair and finishing.

The company prides themselves on having no hidden cost, with quoted prices guaranteed before work commences.
Contact info
Contact number: 8820 5579
Here are some other articles that you can check out!: