Whether you're inspired to do some cleaning up after watching The Home Edit on Netflix, or just looking to liven up your living space, the 11.11 Singles' Day Sale is the perfect day to snag up the best shopping deals and bargains on Lazada!
We've rounded up 50 highly-rated products and gadgets from all categories to add to your wishlist for this coming 11.11 Singles' Day Sale!
Be it to maximise your kitchen space or improve your WFH situation, here are the must-buy products to enhance all areas of your home and lifestyle.
For the Living Room
1. DIY Stackable Case With Clear Flip Cover
Stackable, clear cover organisers are the perfect home storage solution to keep your home organised and clutter-free.
2. Wireless Sensor Automatic Trash Bin
Unsightly bins bothering the aesthetics of your home? Well, this smart trash can conveniently conceal your trash.
If you're looking to automate your home, this smart trash can is a good start. Add it into your wishlist for the upcoming Lazada 11.11 Singles' Day Sale now!
3. Multi-Layer First Aid Kit Storage
Most of us have our medication stored either in the bathroom cabinet or in the kitchen shelves. Some of us may also have a first-aid kit lying around in the storeroom.
Why not have a portable container to keep all your medication and first-aid supplies? Ointments, pills, and band-aids can be clearly sorted, and you'll know what over-the-counter drugs need to be replenished at one glance.
4. Dual Nozzle Air Humidifier
Let's be honest. We've become reliant on air conditioners. And while air conditioners keep us cool throughout the day, the dry air irritates our skin.
So if you fall prey to turning on your air conditioner through the day while you WFH, you should definitely check out some humidifiers during this Lazada 11.11 Singles' Day Sale.
Who knows, your cat might just enjoy that free steam bath too.
5. Disinfection Table Lamp
While we may have increased the sanitisation and disinfection of frequently touched surfaces, we shouldn't neglect the air we breathe in.
Consider getting this disinfection table lamp in the upcoming 11.11 Singles Day Sale to keep your home bright and clean.
6. Cool Mist Aroma Diffuser
This SECRET Diffuser doubles up as a humidifier when no essential oils are added. With this aroma diffuser, you can transform your home to a pampering spa retreat and reap the benefits of aromatherapy.
7. Tatami Floor Sofa Chair
Price: $72.60
We're all guilty of slouching while watching TV in the living room. Our bodies try to get comfortable, but sometimes the form of your couch may be limiting.

This YONA Tatami Floor Sofa Chair can be manoeuvred to fit the comfortable position you want. Whether you like sitting in a fetal position, sitting with one leg crossed over the other, or lying on your belly, this chair can accommodate your ever-changing postures.
8. 3500 LUMENS LED Mini Projector
Projectors may just be the TVs of the future. You can simulate a theatre experience and enjoy a family movie night right in the comfort of your own home.
Imagine, a Sunday night with your family, popcorn and snacks in hand, curtains drawn — in your personal home theatre. Why not? Or even better — game nights on the big screen. How about that?
Definitely check out this highly-reviewed projector on Lazada and look for the best Singles Day deals!
Read about the 10 best portable projectors in Singapore here.
9. Xiaomi Air Purifier
While we protect ourselves from harmful particles by wearing masks these days, we can't help but wonder, what about the air at home?
Small airborne particles like pollen, mould spores, and bacteria float around the air and can cause your family to get sick. This Xiaomi Mijia Air Purifier features a true HEPA Class 13 filter that filters 99.7% of particles as little as 0.0003mm, and displays the air quality of your home.
Keep the air in your home clean and healthy with an air purifier, and add it into your wishlist today!
Read about the 14 best air purifiers in Singapore here.
10. Dyson Cool™ AM07 Tower Fan
Want to reduce the use of air conditioning during the day? How about getting a bladeless fan?
This Dyson cool tower fan promises smooth oscillation to direct powerful airflow around the room. If you have a typical HDB layout, one fan could cover both your living and dining area.
No fast-spinning blades also means safer for the kids and the whole family!
Dyson's products never fail to impress, and this tower fan is no exception. While it may be pricey, it'll certainly pay off when you see a reduction in your electricity bills.
What's more, it comes with a two to five-year warranty, free delivery, and a 15-days money-back guarantee.
Read about the recommended bladeless ceiling fans in Singapore here.
For the Kitchen
1. Large Oil And Vinegar Leak-Proof Dispensers
You've just finished cooking a scrumptious meal. The last thing you want is to scrub off tough, grease stains on the stove.
Having a proper oil dispenser will save you lots of clean up time and keep your kitchen clear of greasy spots. If you haven't got one that works for you, then it's time to start shopping!
2. 360-degree spice tray turntable
Effectively optimise unused counter space to organise your condiments, tea bags, and spices. You can stack this turntable tray to make a two-layered rack, or separate for individual storage.
No more knocking off bottles and struggling to find the condiments you need. Just spin it right round!
If this doesn't melt your OCD heart… We don't know what will.
3. Kitchen Pot Rack
Yes, another organiser rack! Easy to assemble and dismantle, you can keep your pots lined up neatly. Go ahead and display your seasoned pots and pans proudly, you brilliant home cook!
4. Kitchen Bathroom Trolley Rack
Price: $23.21
Multi-functional and elegant, this trolley rack can be used in the bathroom, kitchen, and even as a snack pantry! Have guests coming over? Just roll it out and let them have a pick at your snacks.
Its slim design also allows you to slide it into underutilised spaces like the gap next to your fridge, or the corner in your laundry area. Talk about maximising your living space.
5. 3 in 1 Premium Racks
Fit your chopping board, knives, and utensils neatly in the corner of your countertop. This definitely checks the box for both convenience and pleasing aesthetics!
6. Microwave Oven Rack
Price: $39
If you have very limited countertop space, the only way is to go up. Yes, you can now store things above your microwave, air fryer, or rice cooker.
Take a look at your microwave. Now take a look at this rack. Oh… the possibilities.
7. Premium Rice Dispenser
If rice is our staple food, a decent rice dispenser should be our staple tool. If that makes sense.
This premium rice dispenser can accurately dispense one cup of rice each time. So you don't have to manually dig your rice cup into the sack, measure, and pour.
Say goodbye to traditional storage methods that don't help make your life better.
8. RongYe Household Vacuum Sealer
Preserve your food and leftovers better with a durable vacuum sealer. If you lead a busy lifestyle, this will definitely come in handy for your ingredient prep work!
9. Tefal SO CHEF 6-PC SET FRYPAN
A good frying pan goes a long way, especially if you're an avid home cook. And this 6-piece SO Chef set from Tefal will definitely last you for years to come.
10. NESCAFE Dolce Gusto MINI ME Coffee Machine
Price: $224.05
Are you cranky and grumpy until you've had your morning coffee? You should probably consider getting a coffee machine this coming 11.11 Singles Day Sale!
With the Nescafe Dolce Gusto Coffee Machine, you can make your favourite cup of joe in less than 5 minutes.
Have your coffee however you like it. Want an Iced Latte? Just pop the capsule in the machine, add milk and ice in your cup, mix them, and voilà! Your morning coffee is ready.
Read more about the 10 best coffee machines in Singapore here.
For the Home Office
1. Baseus Rapid 3 in1 3A USB Charger Cable
Price: $7.50
"Eh, my phone low battery, you got portable charger?"
"Got, but don't have iPhone cable."

How many times has this happened? Help your friends out. Care about those who are using iPhones. Get a cable that can accommodate the different devices and maintain your friendships.
2. Laptop Aluminium Cooling Stand Mount Holder
Price: $39
Most of us slouch and look down when working on our laptops, causing strain and aches on our neck and shoulders. The correct posture of using a laptop is to have the screen at your eye level when you sit straight.
Improve your WFH environment by first improving your posture with a laptop stand.
Read about the best laptop stands in Singapore here.
3. TARGUS USB Smart Charger
Price: $39.90
With so many electrical appliances, we seem to always run out of charging ports. Won't it be great to just plug in the USB cable without the charger head (and especially if you're planning to buy the new iPhone 12)? That way, you can save that space for an appliance that really needs it.
4. Google Nest Mini
Price: $52.90
If you're thinking of automating your home, the Google Nest is a must-have. You can command it without lifting your finger: "Hey Google, turn on office room lights".

And you can set reminders to get off work on time: "Hey Google, remind me to get off work at 6 pm on weekdays". This is especially useful now that we all WFH, and tend to work overtime unintentionally. Please! For our sanity!
5. Posture Correction Chair
Price: $79
Did you know that on average, we sit for around 7 to 8 hours a day? That takes up quite a large portion of our day. And if we don't take care of how we sit now, it can create back and waist problems.
Long working hours can be made more comfortable. If you're looking to improve your posture, remember to watch out for promotions on posture correctors this 11.11 Singles Day Sale on Lazada.
Read more about posture correctors to get here.
6. Baseus USB C HUB Type C to Multi HDMI USB 3.0 Docking Station
Price: $96.60
Need a docking station for your HDMI ports, SD cards, and Type-C connectors? This 16-in-1 interface station will cover all your home office needs, especially so as the new MacBooks have few to no USB ports.
7. Keychron K6 Wireless Mechanical Keyboard
Price: $99
This wireless keyboard has an elevated bottom frame to make typing more comfortable. Plus, smaller keyboard size = smaller footprint = more desk space!

This Keychron keyboard is just one of many cool gadgets on Lazada. Steal some great shopping deals this November and make your workspace more conducive!
8. Google Nest Hub with Google Assistant
Price: $109
What's the difference between the Google Nest Mini and The Google Nest Hub? Well, the Nest Hub has an interface you can interact with, like a mini-tablet.
It can help you view the day's work at a glance, search for cooking recipes using voice command while your hands are full, and even act as a photo frame when not in use. This will surely increase your productivity, whether in the office or the kitchen!
9. Logitech HD Pro Stream Webcam
Price: $177
Everyone is Zooming. This's one word that's become very popular since COVID-19, replacing Skype. Most meetings are now conducted online, whether it's through video or audio.
And if you don't have a webcam yet, this is your chance to get one at a great discount! If you have one, why not upgrade it to a better one?
10. LG UltraGear™ Gaming Monitor with NVIDIA G-SYNC®
Price: $599
Singles' Day Sale is one of the biggest sales, and almost everyone looks at buying and upgrading their electronics and gadgets at ridiculously-slashed prices.
If you're thinking of getting a new monitor for your office or gaming needs — you should definitely keep an eye out for this LG UltraGear Gaming Monitor!
For the Bedroom
1. LALA'S Storage Drawer Stackable
Price: $5.63
Struggling to store your bedsheets? Are your clothes a pile of mess in the wardrobe? Storage organisers are the in thing now — and for the right reasons. Just look at how tidy your room could be!
Inspired? Check out more storage solutions this coming 11.11 sale for some great deals!
2. Multilayer pants rack
Price: $8.39
We can never have too many clothes, right? Now we can have more than 30 pairs of pants and still keep the wardrobe neat and tidy.
3. Waterproof Bedsheet
Price: $10.90
Yes, that means drinking and having breakfast in bed. Without any worries.
Hassle-free clean up if you're clumsy like us! Time to shop for a variety of bed sheets that suits your lifestyle.
4. Baseus LED Night Light 
Price: $14.99
Lights will guide you home. And ignite your bones. And I will try.. to fix you.
While the Baseus LED night light probably can't fix you, it can certainly light up the way to the toilet at night. Or when you need a warm reading light.
This Baseus LED night light is undoubtedly a good-to-have in your bedroom, as its motion sensor allows the light to switch on automatically when motion is detected. Plus, it can be detached and brought anywhere.
5. BODYMATE SET PACK
Price: $17.90
Time to look at healthier sleeping habits — starting with your pillows and bolster.
Cuddle up to this Body Mate pillow designed to conform to your body's natural curves. Sweet dreams!
6. Baseus Wireless Charger
Price: $23.99
No more tugging on your charging wire and accidentally pulling everything off your side table.
This coming 11.11 sale is your chance to grab wireless charging devices at highly-discounted prices and do away with your old-school charging wires!
7. Large Size Super Soft Carpet
Price: $24.31
Cosy up your bedroom with this super soft carpet. Wake up to the feeling of your feet walking on clouds — that'll surely erase all traces of morning grogginess.
What's more, this carpet is certainly Instagrammable. Cause we all want to look like a model once in a while, waking up looking perfect, right?
8. Bedside punch-free frame
Price: $29.70
Breakfast in bed? Yes, please! Working in bed? Maybe. This bedside frame can double up as a bedside table, reading desk, and even a side table for your drinks in the living room. Just attach it to the side of your furniture, and it's good to go!
Looking for something multi-functional and practical? Be sure to look out for great deals like this!
9. Dustmite UV Vacuum Cleaner
Price: $47.80
Floors aren't the only thing you need to vacuum at home. Your bed also needs regular cleaning to prevent dust mites and harmful particles from making you sick.
If you haven't got a dust mite vacuum cleaner, you know what to get this November.
10. 100% Organic Natural Latex Pillow – Airflow Ergo
Price: $69
It's about time to get a good pillow that supports your neck no matter how you sleep.
Other than the outstanding features — anti-microbial, breathable, anti-dust mite, and more, this organic natural latex pillow has many great reviews on Lazada.
It's guaranteed to provide you with a good night's sleep!
For the Bathroom
1. Double-Sided Exfoliating Back Scrub
Scrub-a-dub-dub. Soft, stretchy, and sturdy, this double-sided silicon body scrub sure looks promising! Wash and exfoliate even the parts of your body that are hard to reach.
2. Chinese Herbal Foot Soak
Whether it's ingested or used externally, Chinese herbs have several benefits — they can relieve headache, stress, insomnia. They can also improve skin texture, detox your body, and boost blood circulation.

Soak your feet in the rich goodness of Chinese herbs. Try it out, and it might just be your favourite pastime.
3. No-Nail Bathroom Cosmetic Storage Rack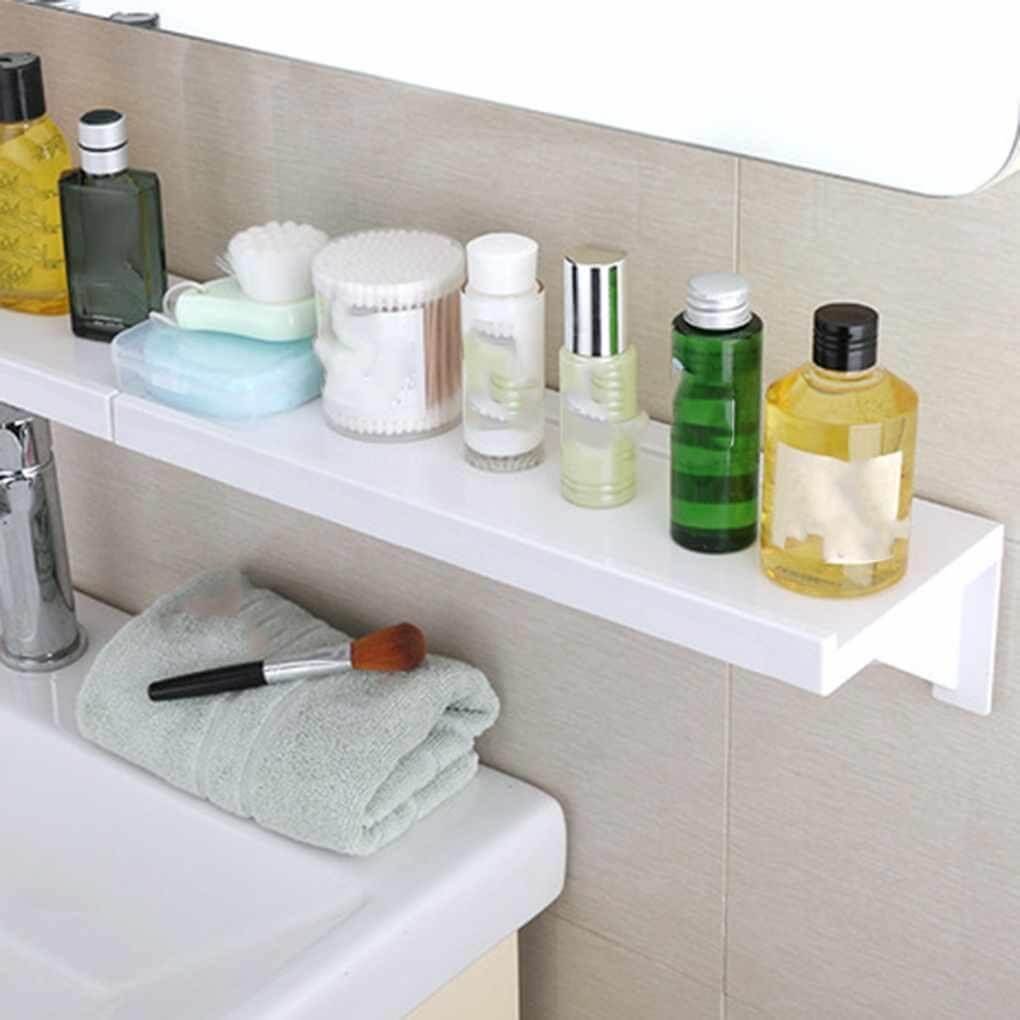 Price: $12.60
Keep your home organised with affordable storage solutions this upcoming one-day sale!
Get a cheap and sturdy bathroom rack to display your toiletries and facial products. Not only does it feature a clean design, this ELENXS Cosmetic Storage Rack doesn't damage the wall and will complement any bathroom aesthetics.
4. Digital Body Weighing Scale
One weighing scale to rule them all. This weighing scale supports multi-user settings so your family members can all share one weighing scale, and use different profiles!

It's the tech age, which means weighing scales need to be smart and able to calculate more than just your weight. If your weighing scale doesn't cover measurements like your BMI, body fat percentage, and more, you know what to do.
5. Japan Design Diatomite Mat
Price: $14.90
You might want to take this chance to change your floor mats and bathroom rugs.

Highly-absorbent, anti-slip, and fast-drying, just the name of this bathroom mat screams excellence — Diatomite Mat. With over 80 five-star reviews, this is definitely going into our check-out cart.
6. Bathroom Shelf Organizer
Price: $17.90
Now's the time to get your messy bathroom countertop sorted and organised. Check out more organisational tools for your home at the 11.11 Singles Day Sale!
7. Bodyluv Vita Milk Filter
Price: $24
Feed your skin the nutrients and vitamins it needs with the Vita Milk filter.
Now you can re-enact the milk bath scenes in romance dramas and enjoy silky smooth skin too!
8. Foldable Foot Spa and Massager
It's time to pamper yourself. Get affordable home spa products this 11.11 sale to revitalise yourself after a long day of work.

Enjoy a relaxing foot spa experience any time at home with this ecHome foldable foot spa and massager. Happy feet, happy life!
9. BW BIDET SEAT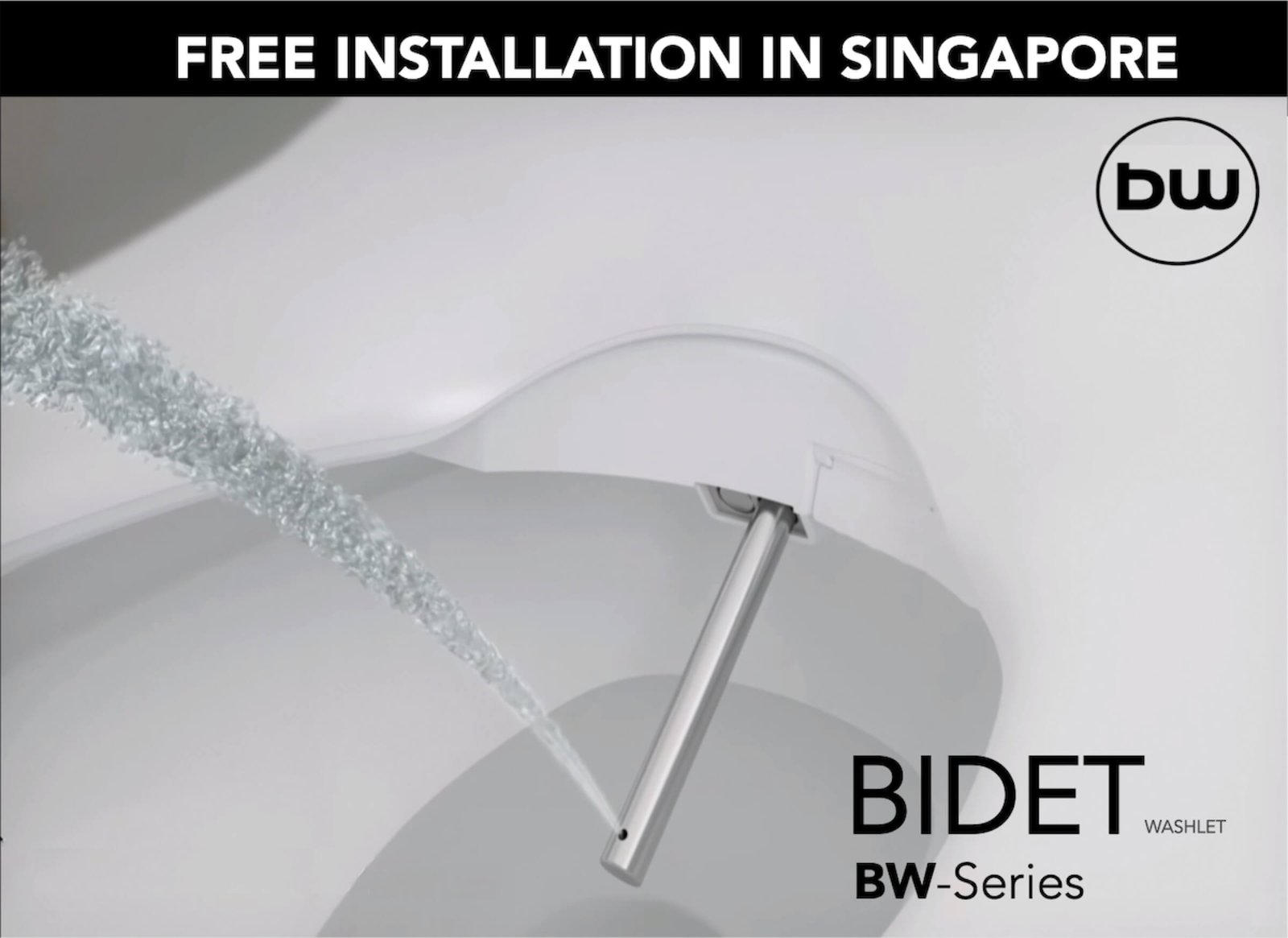 Price: $185
If you're upgrading your toilet, why not upgrade your toilet bowl experience as well?
Ditch the old wiping habit and get a bidet for better personal hygiene. This bidet seat is a drop-in replacement for your existing toilet seat — so no hassle, and you get a direct stream of water to clean your bum!

It's definitely something we'll be looking out for on the 11.11 sale!
Looking for toilet seat covers? Here are the 10 best ones.
10. Adult Portable Bath Tub
A bathtub in your bathroom?! A bathtub that's portable and can be folded when not in use?! Count us in!

Enjoy a bubble bath and pop in those LUSH bath bombs. No more looking for a particular staycation room just for that bathtub feature. You can take a soak any time you want.
That's all for the products we're keeping our eyes out for!
Get your fingers warmed up and add these products to your cart on Lazada's 11.11 Singles' Day Sale. Grab the best bargains and tech deals on the biggest one-day sale of the year!
We hope you love the products we recommend. Our editors independently selected all of them based on their ratings and popularity. Prices are accurate and items in stock as of time of publication.
Related articles:
Other articles: