Printers and copiers are some of the most essential things to have in an office. But they're pretty expensive to buy and maintain. Worse still, the repair can cost more than buying a new one. Fortunately, you can either rent or lease copiers with a copier rental company. This will help you save cost, especially in maintaining the equipment.
But before we dive into our compilation of the best copier rental companies that you can consider engaging, let's take a look at the difference between renting and leasing copiers.
What's the difference between copier rental and leasing?
Copier rental and leasing are pretty similar; both generally include the cost of maintenance and servicing of the machine. Some companies may even use the word "long-term rental" to refer to "leasing".
The only main difference is that renting is for a short-term basis, while leasing is for long-term usage. So renting is suitable for when you need a copier for an event.
In contrast, leasing comes with a contract, which means that you can't return it before the contract is up, or extend the contract without the approval of the seller. At the end of the lease, you're provided with the option to either buy the printer or photocopier at a nominal fee.
In what situation would renting/leasing or buying be better?
It can be more cost-efficient to go for a copier machine or a printer rental/leasing as compared to buying one, since you might not always need to print a lot of documents in a short amount of time. Renting and leasing also allows you to save on the costs of upkeeping and servicing the machinery. Plus, you won't need to account for equipment depreciation when doing your accounts.
Renting a printer or photocopier can also help you decide on the type of machine to buy permanently for your office. For instance, if the speed of printing matters less to you than the colour quality, you might want to prioritise on renting a colour printer.
Of course, there are some situations whereby buying a printer or photocopier would be better. If you constantly print dozens of documents every day, buying a photocopier could help you save on rental fees in the long run.
You also don't need to worry about the monthly rental payment of the copier machine, since everything is already paid for. In this scenario, the photocopier machine is an asset instead of a liability, as an accountant would say.
What should you look out for in a printer and copier rental company?
When it comes to printer and photocopier rental companies, all of them pretty much match each other in terms of services.
A few provide special services, such as helping you set up a temporary office or moving your equipment from one place to another. Most of them either provide in-house maintenance, or outsource their help, but all of them ensure that you get your money's worth.
So, what is it that you need to look out for? First of all, it's good to identify the requirements that you have for a printing machine. Some helpful guidelines to follow would be:
How many documents do you print in a month?
Do you need colour printing, or will black and white do?
Do you need scanning and faxing services?
What's your budget?
Do you want a newer model, or is an older model good enough?
After you've identified your requirements, you may cross-reference between these copier rental companies to determine which one fits your needs the best.
12 printer and copiers rental companies in Singapore to consider
Founded in 1975, Archer deals with the trading of new, used, and refurbished photocopiers from various countries around the world. They also sell consumable products, such as printer rollers and ink cartridges.
One impressive feat about Archer is that they deliver islandwide, and even have access passes to Jurong Island. This allows them to deliver their products at short notice, and schedule next-day deliveries when they have available stock.
They house mainly Fuji Xerox copiers, all of which are available for rental, leasing, or purchasing. Prices vary according to the equipment and duration you're renting it for, but the cheapest option for copier rental or leasing starts from $38 per month.
Archer's rental agreements vary based on your requests. For small events, they have contracts ranging from a single day to a few weeks. For standard photocopier rentals, the minimum rental period is 6 months to as long as you need.
It's also the ideal photocopy machine rental company to go to if you're looking to establish a start-up, hosting an event, or setting up a pop-up office. The temporary office to be set up can include a photocopier machine, a printer, PCs, wifi routers, paper shredders, whiteboards, 3G internet, and more.
Contact details
Address: 4 Penjuru Place #01-23, 2.8 Penjuru Tech Hub, Singapore 608782
Contact number: 6777 2272
Email: enquiry@archer.com.sg
Established in 1982, PTC Business Services has a large number of print machines available for rent or lease. Their photocopiers are all from Fuji Xerox, which happens to be one of the top photocopier brands in the world.
PTC also has a wide range of other equipment that you can choose from. This includes:
Printers
Scanners
Colour plotters
WF Folding/ Scanning/ Stacking/ Tab systems
Consumables

Developers
Toners
Ink cartridges
Drums
Rollers
Feed tires
You can also get replacement parts for your printer from PTC. Since they hold parts from various brands, you're likely to find a part for a cheaper price here than if you were to reach out to the supplier directly.
If you want specific requirements for your printer or photocopier for any reason, their in-house technicians can help to diagnose, repair, and maintain your equipment.
It's also a bit cheaper compared to Archer, since they rent out not just photocopiers but printers as well. Prices start at $25 per month for laser printers, and if you want to consider more options, you can take a look at their website's promotion page.
Contact details
Address: Blk 625 Aljunied Road, #07-01 to #07-09, Aljunied Industrial Complex, Singapore 389836
Contact number: 67415993
Email: enquiry@ptc-copier.com.sg
CPC Solution, like the other companies on this list, deals with the sales and rentals for photocopiers and printers in Singapore. These deals include an extensive pay-as-you-print contract, which includes:
All toners
Free telephone support
All consumables
Unlimited call outs & labour
All spare parts
Priority responses
Free loan copiers in the scenario whereby your machine requires workshop maintenance
AT CPC Solution, the only 2 printer brands available for renting are Fuji Xenox and Canon, with several models available to suit your needs. All the drivers that you need to install on your computer can be found on their website, which makes it much easier to manage.
They also have a moving service that you can engage when changing offices. This means that you won't have to deal with the relocation and installation of your equipment as CPC Solution will manage it for you.
What's more, if you've decided that you no longer have a need for a photocopier, CPC Solution will buy it back from you. You'll be able to earn more than if you sold it to a garang guni man, since CPC Solution offers high prices for all your used goods, as long as it's still in an acceptable condition.
It doesn't stop there. CPC Solution will also buy all your excess unused Fuji Xerox toners. It's the ultimate printer leasing company to go to if you have a tendency to stock more inventory than you actually need.
Additionally, CPC Solution offers maintenance services and repairs should anything go wrong with your machine, regardless if it's bought or rented.
Contact details
Address: 110 Lorong 23 Geylang, Victory Centre, #05-07, Singapore 388410
Contact number: 6527 9124
Email: info@copierpc.com.sg
As with other copier leasing companies, Print-IQ offers affordable, high-quality printer and photocopier machines for lease, rental, and purchase. These print machines also come with the standard options such as colour print, mono (black and white) print, and the ability to print on A3 and A4 paper.
The company partners with HP to provide a wide range of printers that can meet all your printing needs.
For instance, their printers and photocopiers come with special features that can track print jobs, preventing people in the workplace from using it for personal purposes. Schools can also make use of a feature that requires user identity in order to approve a print job, preventing non-students from freeloading off school property.
In addition, Print-IQ provides you with suggestions on their website for leasing and renting, as well as ways to determine the best printer or photocopier machine for your business.
According to them, if your business prints less than 700 pages per month, you should consider buying a heavy-duty printer as it's more cost-effective compared to a photocopier. They also suggest that you should only go for copier renting for roadshows and events, and not see renting as a long-term solution.
Contact details
Address: 11 Changi North Way, Serial I-Tech Building, Singapore 498796
Contact number: 6100 7746
Email: enquiry@print-iq.com.sg
Established in 1988, GD Office Solutions offers a wide range of copiers from Canon, Xerox, and Ricoh for rental, lease, and sale. The good thing about this office printer and copier rental company is that they refurbish and replace all their copiers with new spare parts before they're deployed to their clients. So you can rest assured that the machines are up to standard.
The printers offered by GD Office Solutions for rent are mainly either multifunction full colour or black and white models. When you purchase or lease a new copier with them, you'll also get a 5-year service maintenance warranty, allowing you to get free maintenance when needed.
What's more, they offer a flexible schedule for maintenance services of rental copiers. This allows you to arrange for maintenance at a time that's convenient for you. Additionally, they also provide both online and offline support to suit your needs.
Contact details
Not only does All-Best rent, sell, and lease office equipment like printers and copiers, they also offer business solutions. Their clients are not limited to businesses as well. At present, they're leasing more than 500 machines to commercial offices, schools, institutions, and government agencies.
Copier machines that are available for rent include the Fuji Xerox ApeosPort series (in colour and monochrome), as well as the Canon imageRunner (iR) and imageRunner Colour (iRC) series.
With more than 10 well-trained technicians islandwide, you can be sure that you'll get prompt technical support from them.
If you're looking for printing services on top of copier rental, All-Best is the ideal photocopy machine rental company to go to. Besides copier rental, they offer the following printing services:
Colour prints (eg. booklet printing, folders, etc.)
Business documents (eg. training manual, newsletter printing, etc.)
Posters
Design services
Printing and binding services
Copying and duplicating services
Contact details
Address: No. 7, Toh Guan Road East, Alpha Industrial Building #04-11, Singapore 608599
Contact number: 6773 6322
Email: petertks@singnet.com.sg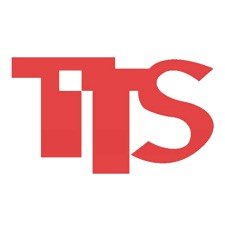 TTS Copier International is another company that offers printer and copier rental, leasing, sale, upgrading, and maintenance. It's also one of the more reputable ones in Singapore, given that it's been awarded numerous government contracts. For instance, it was the copier provider for the 28th SEA Games 2015 in Singapore.
Like other copier leasing companies on this list, TTS' photocopy machine rental service allows you to rent copiers temporarily for events, exhibitions, and conferences. But what's unique about their rental service is that they offer a flexible plan as well. If you're unsure about the duration needed to rent the printer, you may opt for this flexible plan.
Additionally, TTS offers a free after-sales service for your copier machine. These include:
Service, when it's faulty
Consumables such as toners when they're running low
Spare parts for replacements
General maintenance
To provide these services, they have a team of service technicians that are always on standby, so that you'll get prompt support when needed.
Contact details
Address: 2 Kallang Pudding Road, Mactech Building, #04-04, Singapore 349307#04-04 – Sales Office
Contact number: 6841 5500
Email: sales@ttscopier.com
BT Copys has more than 25 years of experience in copier sales, rentals, leasing, and maintenance. Their copier rental service is suitable for short term usage, while the copier leasing service is for long term usage.
Just like the services offered by some providers on this list, BT Copys' rental service is more appropriate for corporate events, conferences, trade shows, and conventions. Additionally, their rental service includes temporary office set-up.
In contrast, if you're looking for long term usage, you can lease their photocopier for a minimum of 1 year. A wide range of multifunctional Fuji Xerox copiers with mono and colour features are available for lease to suit your office needs. But what sets them apart from other providers is that they provide copier machine to machine exchange for rental terms of 3 years and above.
Plus, they offer a range of flexible copier maintenance services, from on-site emergency repairs to annual maintenance. They also pride in using original toners and spare parts, which help to reduce the likelihood of breakdowns and paper jams.
Contact details
Address: 1 Jalan Anak Bukit, #B1-48, Bukit Timah Plaza, Singapore 588996
Contact number: 6466 7348
Email: sales@btcopys.com
With a starting rate of $25 per month, DOTS offers one of the cheapest copier rental services in Singapore. Both short-term and long-term plans are available to cater to your needs.
Similarly, they have a team of in-house technicians and transport staff to provide after-sales support.
They also have a wide range of printers with monochrome and colour functionalities for rent. But unlike other providers, they pride themselves in carrying a variety of brands.
Not only do they have the usual copier brands like Fuji Xerox, Canon, and Ricoh, but they also have machines from Toshiba, HP, Samsung, Brother, and Kyocera. So if you prefer to rent a printer that's not Fuji Xerox or Canon, you may consider renting from DOTS.
On top of providing copier rentals, this company also provides trade-in services. If you have any empty or used ink and toner cartridges, don't throw them away! You can trade-in these items, as well as your copiers for up to $2,000.
And if you're unsure of which copier to rent and which plan to get, DOTS will also help you narrow down your options. Simply enter details such as your budget and amount of pages to print per month on their website, and they'll provide you with the recommended copier and plan to get.
Contact details
Address: No 2 Bukit Batok Street 23 #05-03, (Bukit Batok Connection), Singapore 659554
Contact number: 6591 8823
Similar to other copier leasing companies on this list, Orisen offers sales, rentals, and maintenance of new and refurbished copiers in Singapore.
But what's different about them is that they don't issue long-term contracts. They also offer flexible copier rental plans, which doesn't come with a fixed rental period. This means that you can easily terminate your contract, especially when you need to cut cost.
In addition, they have a wide range of copiers for you to choose from under their copier leasing plan. Some of the brands they carry include Canon, Fuji Xerox, and Konica Minolta. If you sign up for their leasing plan, you'll also get free service maintenance.
Plus, the plan allows you to spend a small amount at the start, before you get to upgrade to a more advanced copier. Through this plan, you can benefit by spreading the cost of using an expensive copier over time.
Orisen also ensures that you'll be supplied with a copier of a high standard. For instance, they conduct quality checks before deploying old and new copier machines to their clients. And if a copier machine breaks down more than 3 times, they'll do a one-to-one exchange.
Contact details
Address: 562B Serangoon Road Singapore 218178
Contact number: 6258 8618
Email: info@o-risen.com
Copier Ace specialises in the sale and rental of brand new and showroom condition copiers and printers. The rental company mainly carries copiers and printers from Canon and Fuji Xerox with multifunction mono and colour options.
In addition, they sell copier consumables such as toner, drum, and roller.
They also pride themselves in giving the best after sales and maintenance service for their customers. They have a quick response time of around 2 to 4 hours. It's a useful service especially if you need to get your copier fixed within a day.
Their maintenance service is available in both contract and non-contract options. The contract option is a 5-year plan that includes complimentary spare parts, toners, and monthly servicing.
If you prefer not to be tied to a contract, you can choose their non-contract option, allowing you to engage them as and when you need help.
Contact details
Address: 10 Anson Road, #10-11 International Plaza, Singapore 079903
Contact number: 6743 0929
Email: sales@copierace.com.sg
McLink is another copiers rental company that prides themselves on providing office solutions at a low cost. Specifically, they offer affordable monthly flat rental rates for their copiers without any hidden costs.
Another good thing about their rental package is that it allows you to upgrade your equipment as and when you need it, catering to your needs. As your business grows and requires equipment with more advanced specifications, you can simply upgrade your copier with them without incurring a huge cost.
What's more, they have their own technicians to provide maintenance and repair services, who can help to resolve equipment problems within 2 to 4 hours.
And if you need ERP and IT solutions for your business, you may also consider engaging McLink.
Contact details
Address: 51 Ubi Avenue 1 #05-11 Paya Ubi Industrial Park Singapore 408933
Contact number: 6846 8589
Email: sales@mclinkgroup.com
Related articles:
Some articles that you might want to read as well: